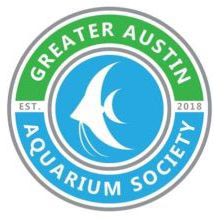 The Greater Austin Aquarium Society (GAAS) was established in 2018 by founder Riccardo Camera. The inspiration for the founding of the club came from his early experiences with the Hill Country Cichlid Club and the lack of an active freshwater club in one of the nation's fastest growing cities.
GAAS holds monthly meetings with guest speakers on a wide variety of aquatic topics. Board members Riccardo Camera and Ethan Grantham are regular contributors to FOTAS Fish Tales, and also active in the production of the CARES Exchange.
While in its developmental stages the club is growing both in scope and membership. Boasting over seventy official members and close to seven hundred active contributors in its Facebook group, GAAS continues to work hard to bring Austin and environs a club that it can be proud of. With its first auction under its belt, GAAS is looking forward to a good year of fundraising, enabling it to host FOTAS 2020.
GAAS's mission is to share knowledge and build community with the express purpose of aiding our local hobbyists to be better fishkeepers. There is a strong emphasis on conservation, ethics and good husbandry….but we also have to like a little fun y'all.
Please visit our website www.gaastx.org which is administered by board member Andrew Helge.